Date
2022-May-15
Expired!
Colonial History of New York (in English)
10% of all profits go to support Ukrainian Armed Forces
The subject of this walking tour is the colonial period of New York history. We will explore the streets of New Amsterdam, talk about the English colony of New York and of course the Revolutionary Period. Everything important that happened on Manhattan island between the Hudson voyage in September 1609 up until the Washington inauguration in April 1789. We will try not to bump in the newer buildings which are all of them and we will mind red lights in intersections but other than that we will mostly ignore all that didn't exist in colonial times.
The tour takes approximately 2 hours but often we go a little bit over that
This route is a little less than 3 miles long; it's mostly flat with some narrow sidewalk and uneven surfaces
Not historically inclined teens and tweens are unlikely to enjoy this activity
The weather will be sunny, not windy and altogether beautiful
Route Map
Clickable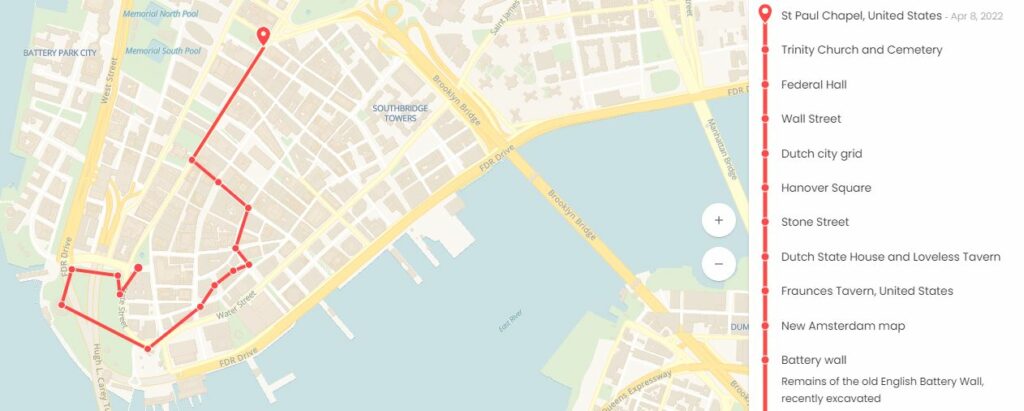 Want this same tour just for yourself?
Private 2 hour walking tour is $150 for you and up to 9 of your guests
---
Did you know?
Pearl street
How did it get its name?
Dutch settlers named it for oyster shells they found on the river bank. Manhattan shore was a few blocks "inland" then.
Everyone's favorite US treasurer lived here for most of his life and even is buried in the Trinity Church Cemetery near Wall street
Hanover
Is that a royal toponym in America? o_O
Hanover square and street were named for King George II and not renamed after the Revolution to help trading with the UK
---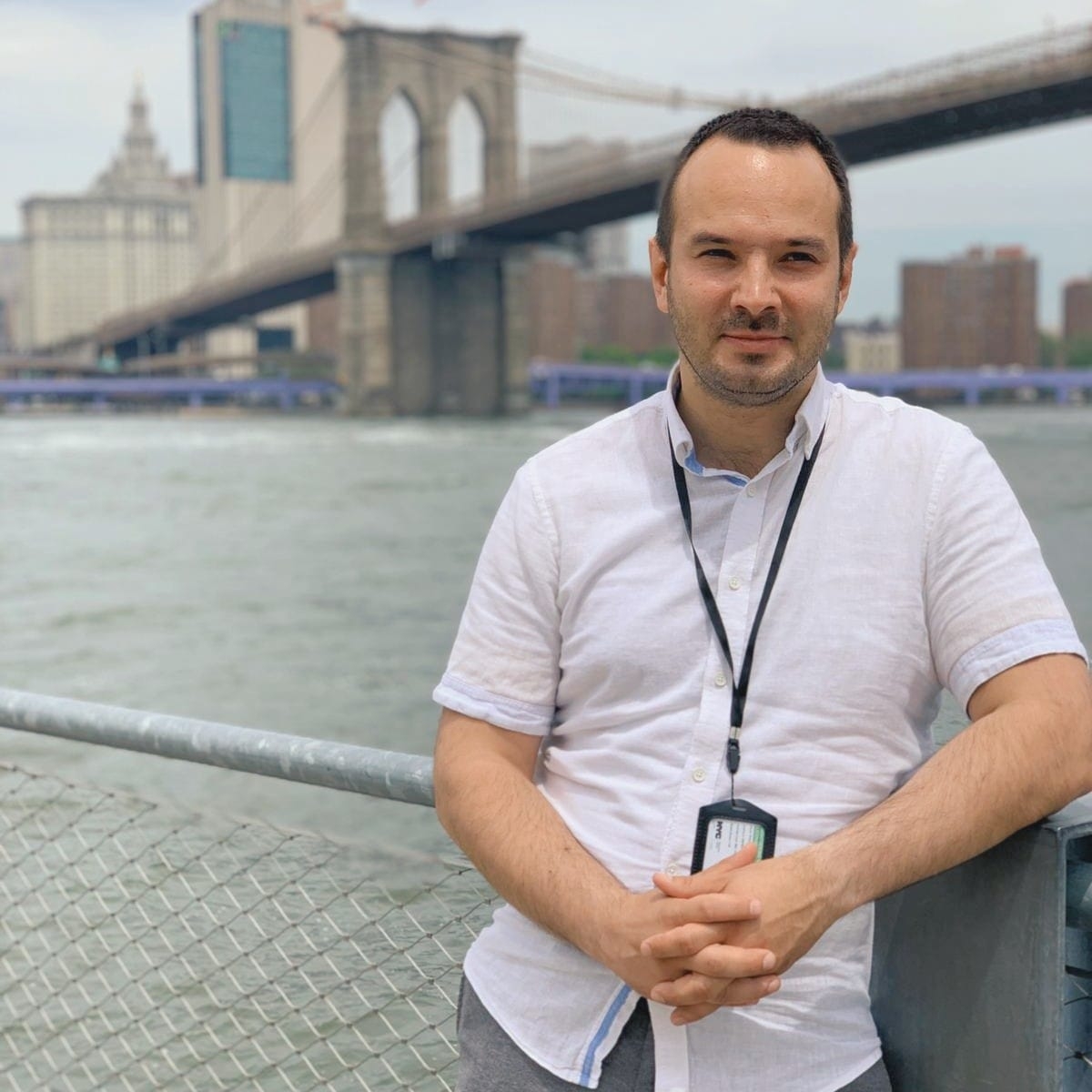 Slava Shpigel
Your Guide
NYC licensed tourist guide of 10+ years. I love New York and its history!
Any questions or comments?