Date
2022-May-29
Expired!
Secrets of Central Park, part 1 (in Russian)
10% of all profits go to support Ukrainian Armed Forces
Это групповая экскурсия по Центральному Парку на русском языке с фокусом на "секретные" локации, объекты и истории. Я не надеюсь покрыть всё, но выбрал на свой вкус самые важные тайны парка и покажу сначала южную часть (от 59 до примерно 80х улиц), а в другой раз – северную .
Мы пройдём примерно половину парка до Резервуара, это займёт около 2-х часов. Поговорим о заповеднике на территории ЦП, останках потерянных строений, о планировании манхэттенских улиц, пройдём по тропинкам, где, я думаю, вы никогда раньше не бывали. Жили ли индейцы на территории парка? А ирландцы и афро-американцы? Осталось ли что-нибудь от них? Остались ли маркеры запланированных, но несуществующих перекрёстков? Погодная станция, скамейка "для шпионов", останки старого кротонского резервуара расскажут о малоизвестных эпизодах из жизни Центрального Парка.
Маршрут длиной примерно 3-4 км. Иногда будем ходить не по тропинкам, а по камням или траве, взбираться слишком высоко не будем, но нас ждут некоторые подъёмы. Это приключение, почти поход, в формате экскурсии.
Этот тур займёт примерно 2 часа или чуть дольше
Маршрут 3-4 км, не ровный, мы будем сходить с тропинок и самую малость карабкаться, также будем использовать ступени в парке
Если ваши дети не возражают против здоровой дозы истории в воскресенье, то берите их с собой
Не забудьте проверить прогноз погоды за пару дней до экскурсии
Интерактивная карта маршрута
Клик-клик
Экскурсию можно заказать индивидуально
(Не для жителей рф) Приватный пеший тур на 2 часа стоит $150 для вас и до 9 ваших гостей
---
Знали ли вы?
Manhattan grid
Were there streets planned in place of the Park?
The Manhattan grid plan extended to 155th street and didn't include Central Park, so the future intersections were marked and markers had to be removed during park consturction.
Chess and Checkers
Can you play chess in the park?
In a place called Kinderberg or Children mountain you can borrow chess, checkers, board games and play for free inside or outside
Great Lawn
Have people really lived in Central Park?
There were whole villages here before the Park but even later in 1930s during the Depression people sometimes lived near and inside old drained reservoir, now the Great Lawn.
---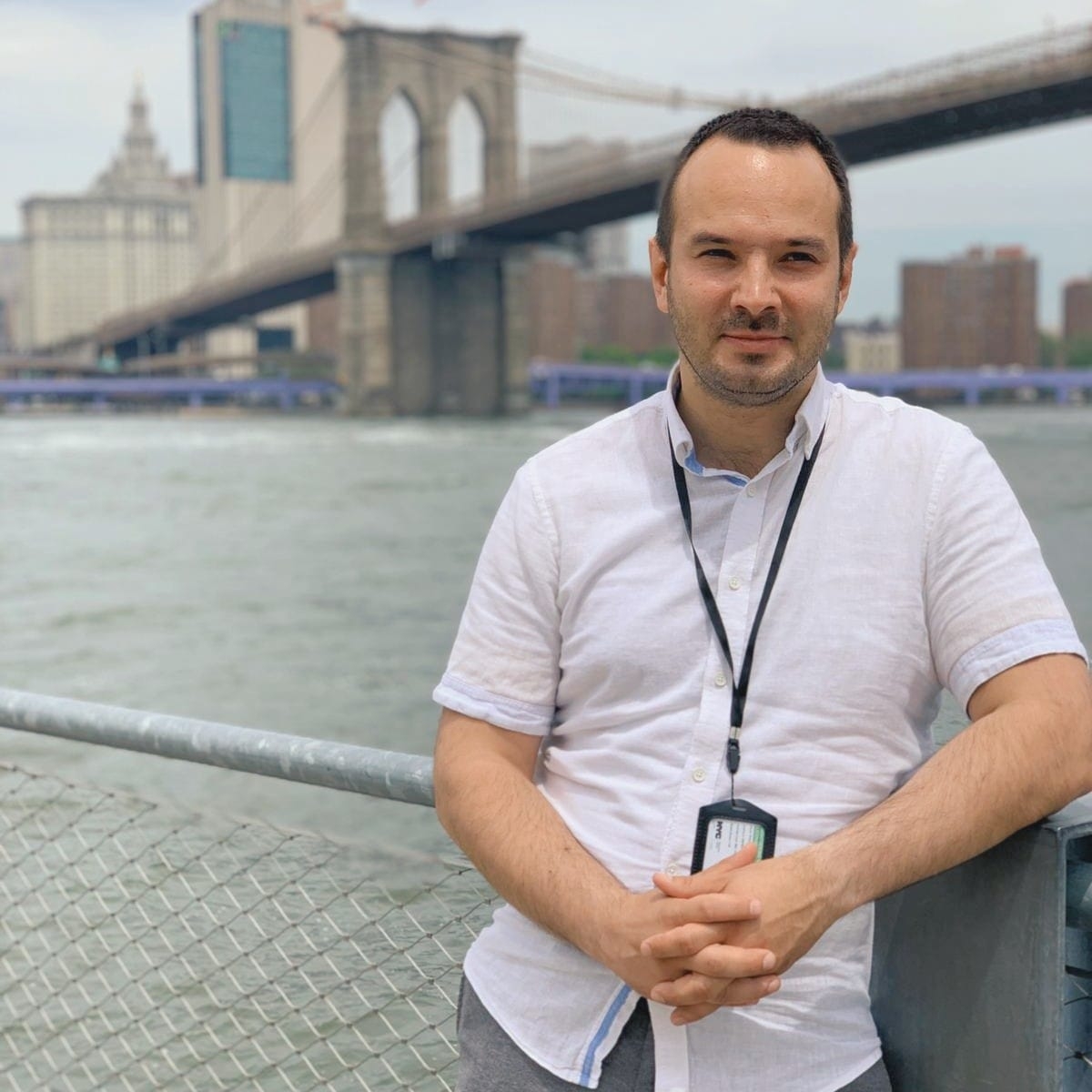 Слава Шпигель
Ваш гид
Лицензированный гид по Нью-Йорку, работаю с 2012 года.
Я никогда специально не интересовался историей пока не переехал в Нью-Йорк. Может быть, это был синдром иммигранта – узнать побольше про новые город и страну – но очень скоро я обнаружил, что поглощен полностью. Теперь, 4 полки книжек по истории США и НЙ и 10 лет экскурсионного опыта за плечами, я ещё больше хочу делиться историями, которые узнал.
Есть вопросы или комментарии?