Date
2022-May-22
Expired!
New York Historic Center (in English)
10% of all profits go to support Ukrainian Armed Forces
New York does not have one center. Instead it has several! Commercial, Financial, Theatre, Visual Art, Fashion districts of New York are all mostly distinct and separate from each other. But did you know Manhattan has a historic center?
I define the part of Manhattan roughly corresponding to South Midtown as New York Historic Center. It goes from Madison Square and Flatiron district to Union Square and 14th street. This is where life was at full swing in 1870-90s. Let me show you the architecture and life in New York as it was after the Civil War and before the skyscraper boom. The route includes the Flatiron building, part of Broadway that used to be called Ladies' Mile, house museum of Theodore Roosevelt, the last private park in New York – at Gramercy and much more. I will tell the stories of unique buildings populating this historic area, the very center of New York just 100-120 years ago.
The tour takes approximately 2 hours but often we go a little bit over that
This route is about 2 miles long; it's mostly flat and should be stroller and wheelchair accessible
If your kids appreciate some history in their Sunday take them with you
Don't forget to check the weather couple of days prior
Interactive route map
Clickable
Want this same tour just for yourself?
Private 2 hour walking tour is $150 for you and up to 9 of your guests
---
Did you know?
Flatiron building
Is this name original to the building?
Flatiron building was named for an older low rise on this same spot that reminded people of an iron with its triangular form.
Ladies' Mile
Was it just a shopping district?
During the day this area was populated with high class female shoppers but in the night time it became a whole other kind of Ladies' Mile and there were much more gentlemen visitors.
Gramercy Park
Can we get in?
The key is really hard to lay hands on. But if you check in to the nearby Gramercy Park hotel they could give you one of the 12 keys they have. Also the gates are opened for an hour on Christmas Eve.
---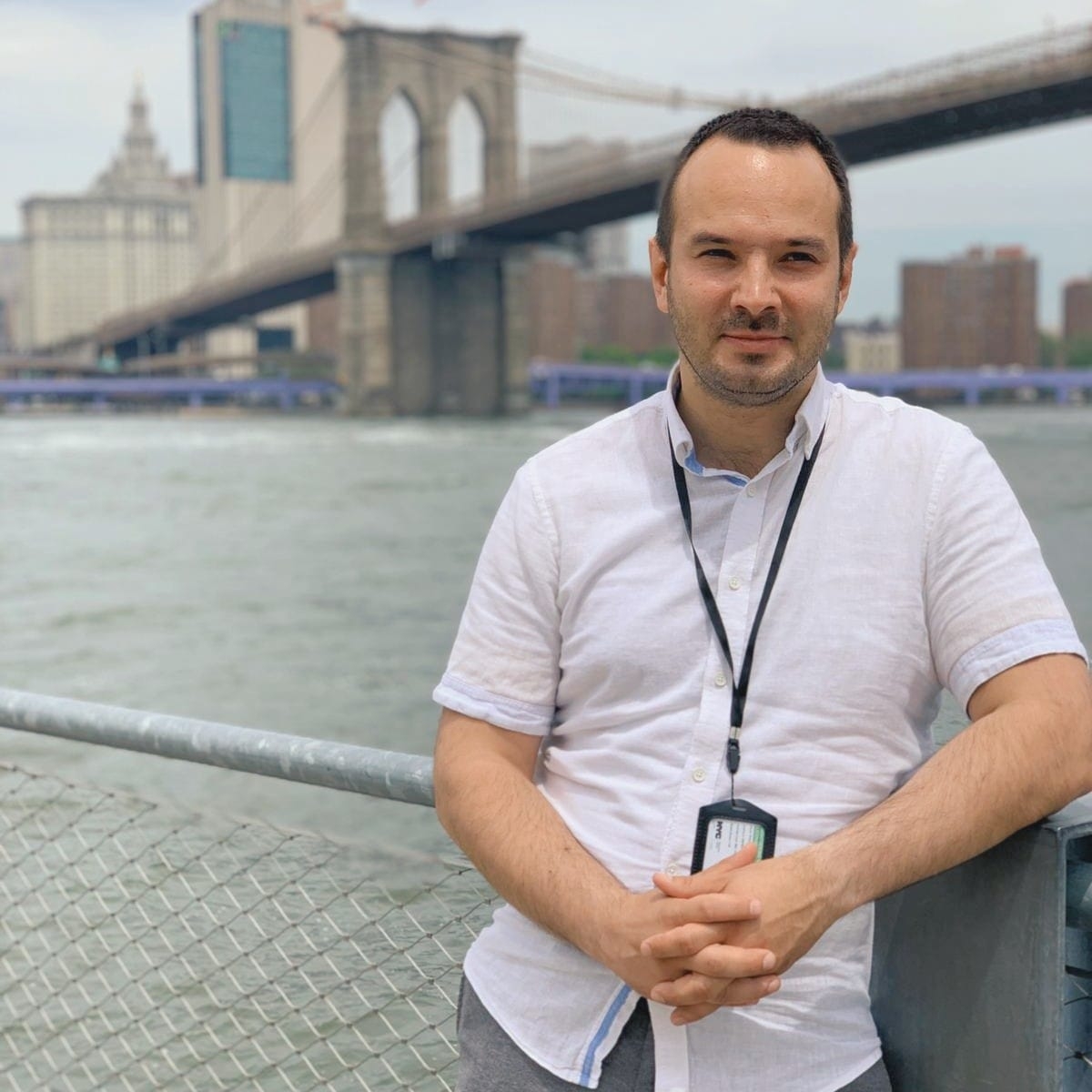 Slava Shpigel
Your guide
Licensed New York Guide, leading tours since 2012.
I have never appreciated history before I moved to New York in 2010. Maybe it was an immigrant thing – to study up on the new city and country – but it quickly fascinated me. Now 4 shelves of USA and New York history books and 10 years guiding experience behind me I more than ever want to share the stories I learned.
Any questions or comments?