10% of all profits go to support Ukrainian Armed Forces
For 300 years New York City developed in mostly one direction – northward. From old Dutch beginnings in the modern Financial District in the south the city constantly expanded up the Manhattan island. As industrial, commercial and hospitality real estate came to areas that were residential 10-30 years ago the city center was also moving up every generation or so. It went through current Civic Center, SoHo, Astor Place, Union Square, Madison Square, Herald Square and in the first half of the XX century more or less stopped near Times Square, in the 40s and 50s numbered streets. I want to show you the city center of the time right after the Civil War in the very beginnings of the skyscraper age. In 1870-90s it was between Union and Madison squares.
This area roughly corresponds to South Midtown. Our tour starts off at Madison Square that we explore for almost an hour, the route through Flatiron district, follows Broadway and Irving Place to Union Square and ends at 14th street. The route includes the Flatiron building, part of Broadway that used to be called Ladies' Mile, house museum of Theodore Roosevelt (from the outside), the last private park in New York – at Gramercy – and many more.
I will tell the story of unique buildings populating this historic area, the very center of New York City life just 100-120 years ago.
This private tour takes about 2 hours and costs $250. Use calendar below to look for an available time and request a convenient slot. I will get back to you shortly with confirmation. Or just contact me.
Request a private tour below
---
We got Third, Fifth avenues, Fourth is now mostly Park ave, but how did Madison and Lexington avenues start?
The Rockefeller Christmas Tree is world famous. Where did the first public tree lighting happen in New York?
When Lincoln's body was taken down Broadway past Union Square in 1865, on the photo of the procession, is that little boy in the window really Teddy Roosevelt?
Union Square is still a popular spot for protests, what were the most famous radical happenings here?
Statue of Liberty was supposed to be presented by the USA centennial in 1776 but only the hand with the torch made it to Philadelphia that year; where did they put it for the next few years?
General Worth memorial obelisk is right here on Fifth ave; there are two others in Manhattan, all lining up perfectly on a map, is this a secret Masonic plot?
There is a sculpture of President Chester Arthur in Madison Square Park because he lived nearby; what is in his house now, can you stand in the exact spot he was sweared in at 123 Lexington ave?
Interactive route map
Clickable
Did you know?
Flatiron building
Is this name original to the building?
Flatiron building was named for an older low rise on this same spot that reminded people of an iron with its triangular form.
Ladies' Mile
Was it just a shopping district?
During the day this area was populated with high class female shoppers but in the night time it became a whole other kind of Ladies' Mile and there were much more gentlemen visitors.
Gramercy Park
Can we get in?
The key is really hard to lay hands on. But if you check in to the nearby Gramercy Park hotel they could give you one of the 12 keys they have. Also the gates are opened for an hour on Christmas Eve.
Other walking tours to consider
Any questions or comments?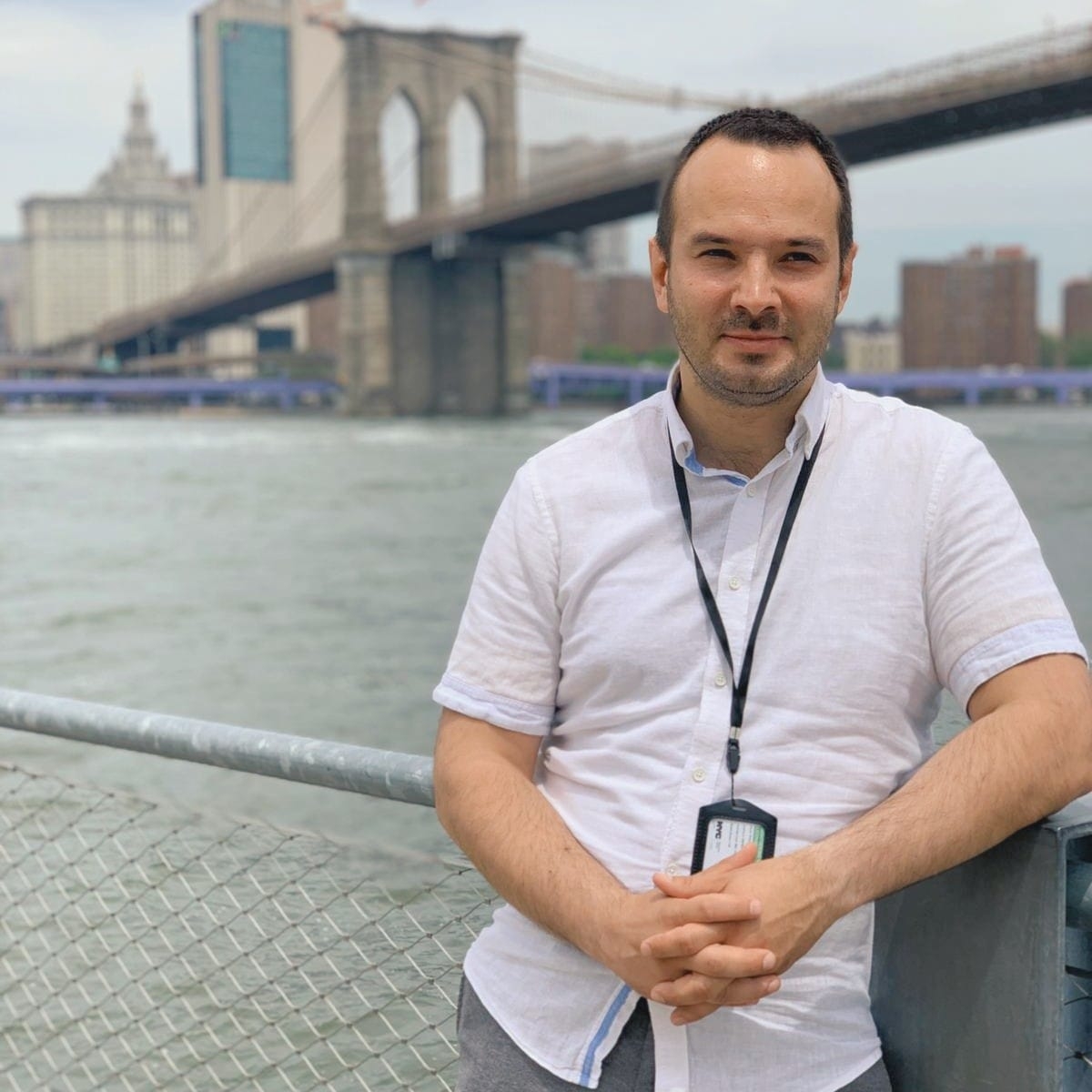 Slava Shpigel
Your guide
Licensed New York Guide, leading tours since 2012.
I have never appreciated history before I moved to New York in 2010. Maybe it was an immigrant thing – to study up on the new city and country – but it quickly fascinated me. Now 4 shelves of USA and New York history books and 10 years guiding experience behind me I more than ever want to share the stories I learned.