10% of all profits go to support Ukrainian Armed Forces
The most budget friendly of highlights tours! Only $80 per hour. Minimum is 4 hours ($320) but we can add as much as we need to satisfy your thirst for knowledge of all things New York. We are mostly walking but we can take a subway or an Uber if we need to change neighborhoods quickly (transportation costs are extra).
The following is the most popular route for 4 hours but we are free to craft it as much as we want to your individual interests and preferences.
Example Route
For about 130 minutes: a bee-line through mid Manhattan; includes Columbus Circle, a sneak peek of Central Park, Plaza Hotel, Grand Army Plaza, 5th avenue, St Patrick's Cathedral, Rockefeller Center, Times Square, Bryant Park, Main Branch of the Public Library and Grand Central Terminal, all the most important stuff and some curious things in between;
Here we take a subway train downtown (~$2.75 per person extra); it takes about 20 minutes, meanwhile I will talk at you about the history of New York subway until you shut me down;
For about 90 minutes: a circle around Financial District; includes Wall Street, Trinity Church and the Hamilton grave, Federal Hall, Stock Exchange, Fearless Girl statue, the Charging Bull, Bowling Green, old US Customs House, the Battery, World Trade Center, 9/11 memorial.
In the end I will help you find your way home either by cab or subway.
We can easily add onto our light-non-heavy-on-the-details schedule:
Brooklyn Bridge view and South Street Seaport (20 minutes);
visit to the Statue of Liberty (2 hours, tickets are extra);
visit to One World Observatory on 100-102 floors of 1WTC (1 hour, tickets are extra);
Central Park (60 minutes);
Southern Midtown, including Empire State Building, Madison Square Park, Flatiron building and Union Square area (30-60 minutes);
Hudson Yards + High Line park + Meatpacking district (about 60 minutes);
Greenwich Village (30-60 minutes);
SoHo + Tribeca (30-60 minutes);
Lower East side with Chinatown and Little Italy (30 minutes);
Colonial streets and history of Financial District (30-60 minutes);
Civic Center (30 minutes).
These additions wouldn't fully replace a standard 2 hour walking tour of e.g. Greenwich Village or Lower East Side but it will give you a good taste.
The 4 hour highlights walking tour price is $320.
Each 30 minutes extra is $40.
Capacity – up to 6 guests. 7-20 guests tour is possible, please contact me for a quote.
Request available date and time that's convenient for you in the calendar below.
Interactive approximate route map
Clickable. Depending on the program we agree on the parts of this route map may be expanded or cut.
Other highlights tours to consider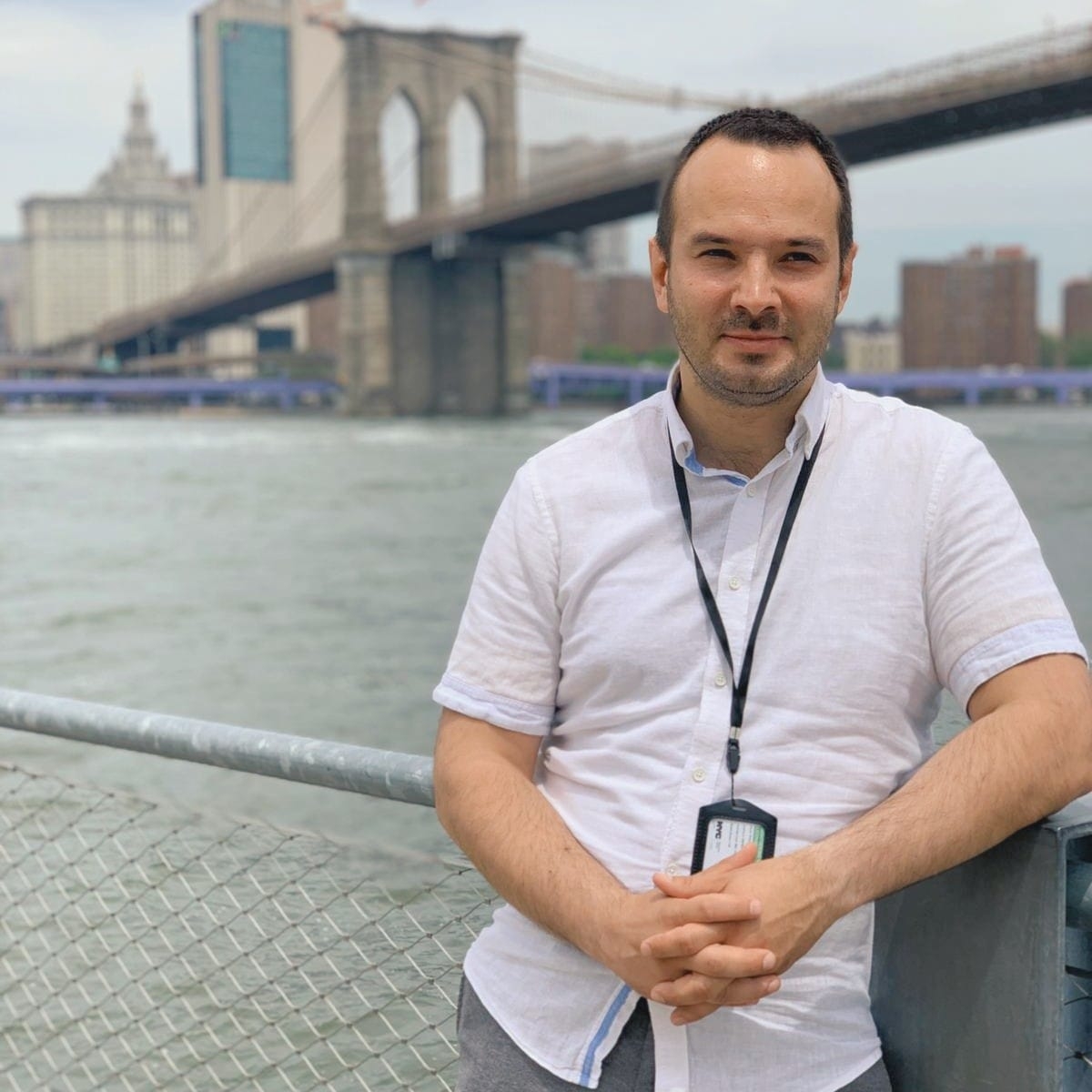 Slava Shpigel
Your guide
Licensed New York Guide, leading tours since 2012.
I have never appreciated history before I moved to New York in 2010. Maybe it was an immigrant thing – to study up on the new city and country – but it quickly fascinated me. Now 4 shelves of USA and New York history books and 10 years guiding experience behind me I more than ever want to share the stories I learned.
Any questions or comments?