10% of all profits go to support Ukrainian Armed Forces
This highlights tour takes only 4 hours and allows for a quick glance on most of the important New York City sights. We will have a driver which means we are able to leave the car for short walks in the most interesting spots. I will tell what to look out for, where to go after the tour, share secrets on what to eat and drink in New York and talk about the city's history!
The 4 hour tour price is $950.
Capacity – 5 guests max, 4 comfortable. We have children seats and a booster. The car is a Chrysler Pacifica 2020 minivan with panoramic sunroof and another glass panel over the back row. Perfect for car tours of the city!
This is a half day tour. You can add extra hours for $250 each. Full day tour would be 8 hours ($1950), then we can make a lunch break in the middle. Also you could do a 4+2 ($1150) or 4+4 ($1750) which are 4 hours tour by car-> the driver goes home with the car -> we have lunch (30-60 minutes) -> we walk through the Financial District and/or go up the World Trade Center to the observation deck and/or visit Statue of Liberty (2 or 4 hours of pedestrian time altogether) -> after we finish you can go home by uber/taxi or subway. All tickets are extra.
Among other sights we will cover: Times Square, Central Park, Dakota building, Lincoln Center, Fifth avenue, Main Branch of the New York Public Library, Flatiron building, World Trade Center, SoHo, Chinatown, Brooklyn Bridge. Most ot these sights we see from the car but we will go out and walk around a little at: Rockefeller Center, Grand Central Terminal, Brooklyn Bridge, Financial District, 9/11 memorial, and the Battery to see the Statue of Liberty from the shore.
Request available date and time that's convenient for you in the calendar below.
Interactive route map
Clickable. Blue color is driving, red color is walking, stars are the spots where we may go out of the car for a short walk.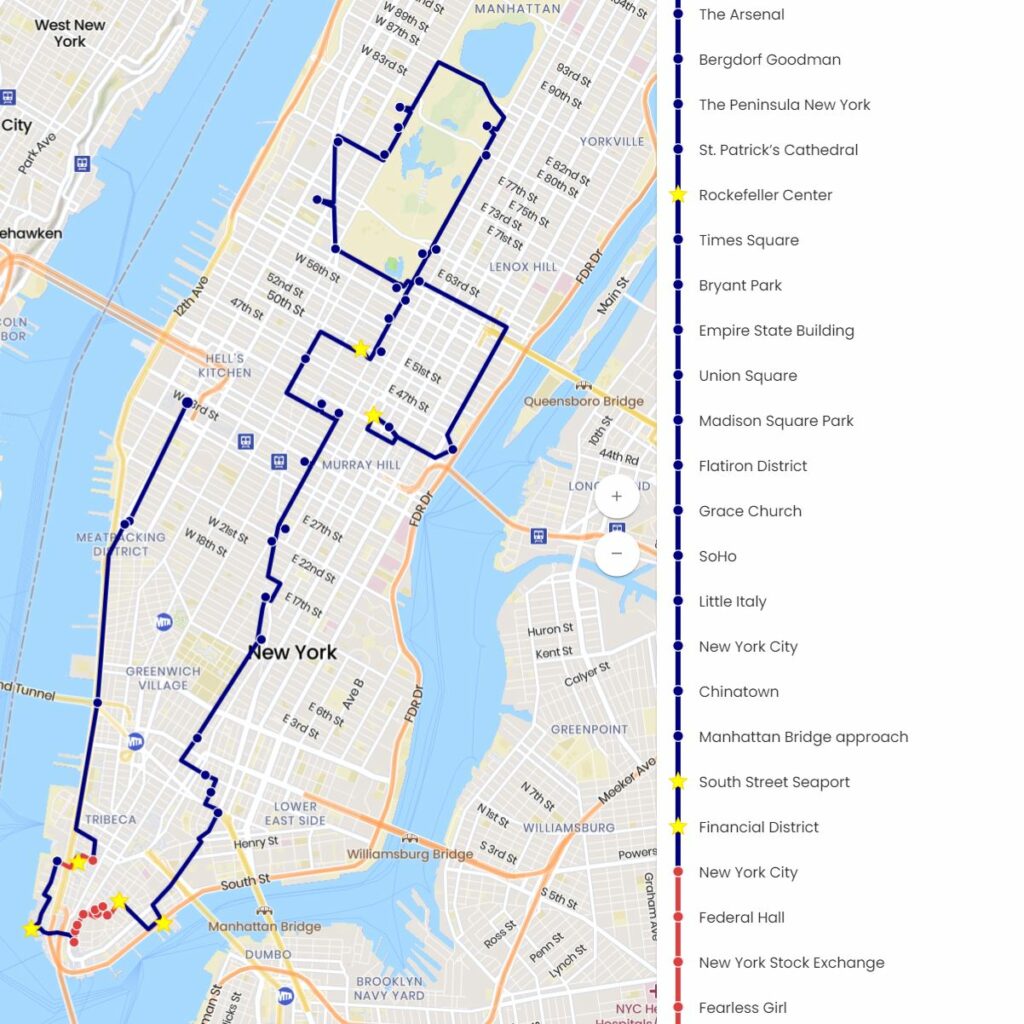 Other highlights tours to consider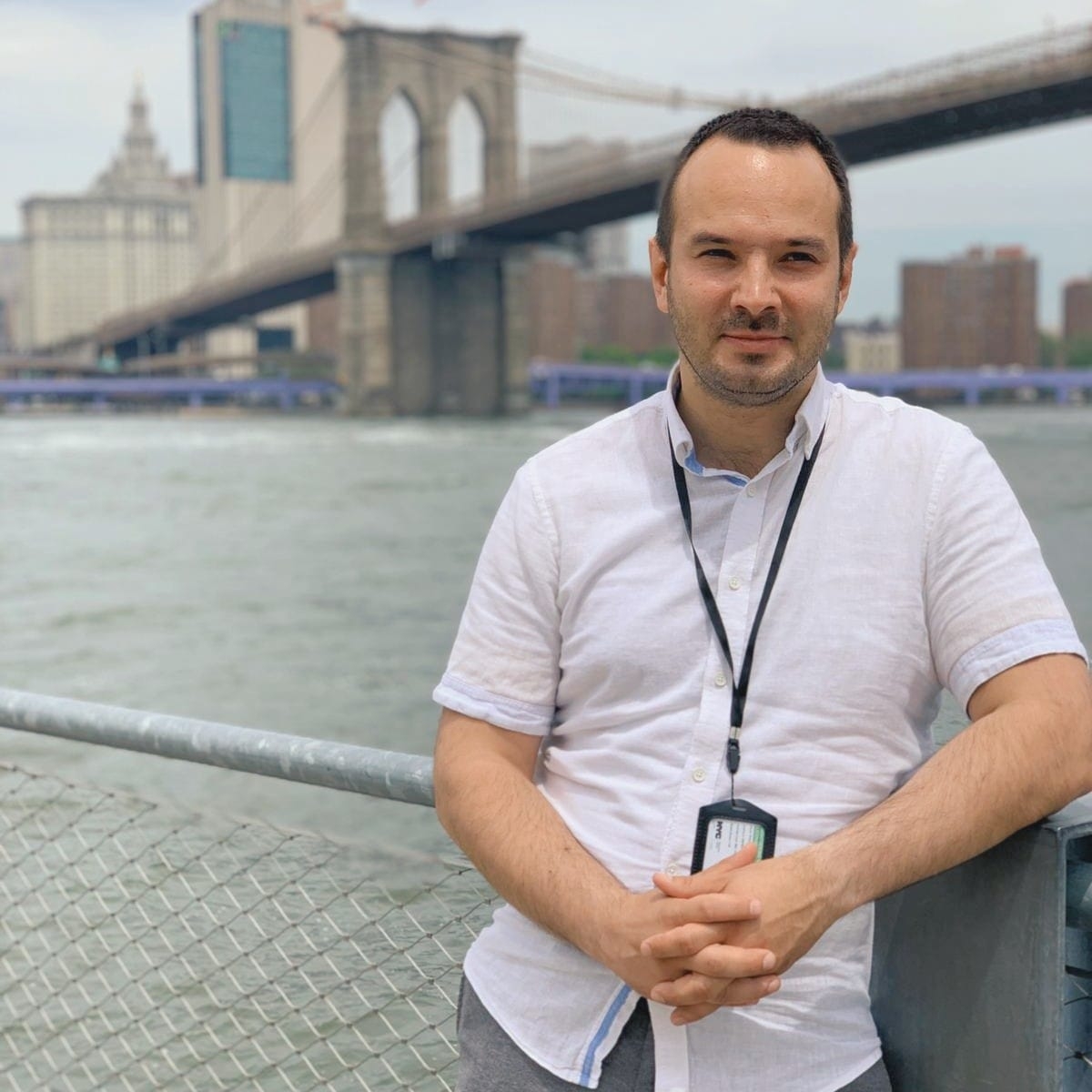 Slava Shpigel
Your guide
Licensed New York Guide, leading tours since 2012.
I have never appreciated history before I moved to New York in 2010. Maybe it was an immigrant thing – to study up on the new city and country – but it quickly fascinated me. Now 4 shelves of USA and New York history books and 10 years guiding experience behind me I more than ever want to share the stories I learned.
Any questions or comments?