10% of all profits go to support Ukrainian Armed Forces
For the busiest people – a tour of NYC in just 3 hours! It is the same route as the Express Tour but without the walks. Perfect for those extra hot and humid summer days (or blistering cold winter ones) or when you only have limited time in the city. I myself will be behind the wheel, comfortably rolling you through the main streets of Manhattan including Broadway, 5th avenue, Central Park West, 42nd street, West street. The car is a Chrysler Pacifica 2020 minivan with panoramic roof and a second sunroof above the back row – convenient for observation in Manhattan where you often want to look up, and for taking pictures of skyscrapers!
I will show you all the main sights, tell you their history and secrets, including Grand Central Terminal, the Brooklyn Bridge, Central Park, Lincoln Center, Dakota, American Museum of Natural History, Plaza Hotel, Rockefeller Center, Times Square, UN HQ, World Trade Center, Hudson Yards and much more. We will see the neighborhoods of Upper West and East Sides, Midtown, Chelsea, SoHo, Little Italy, Chinatown, Financial District, Hell's Kitchen.
The 3 hour tour price is $450.
Capacity – 6 passengers max, 5 comfortable. I have children seats and a booster.
We can easily combine this tour with an airport transfer. For example if your flight is in the evening and you need to check out of the hotel before 11am I can pick you up with your luggage at the hotel, show you around the city and take you to the airport, for just $150 extra. OR if you have a long stopover in New York, maybe even need to transfer between different airports (EWR to JFK for example) but have a few hours to kill, I can meet you at Arrivals, take you on a tour of the city, recommend good cup of coffee and drop you off in the airport in time for the next flight (the price will depend on the times and durations but approximately $700 total).
Request available date and time that's convenient for you in the calendar below.
Approximate route map – Interactive
Clickable. All driving, no walks in this one.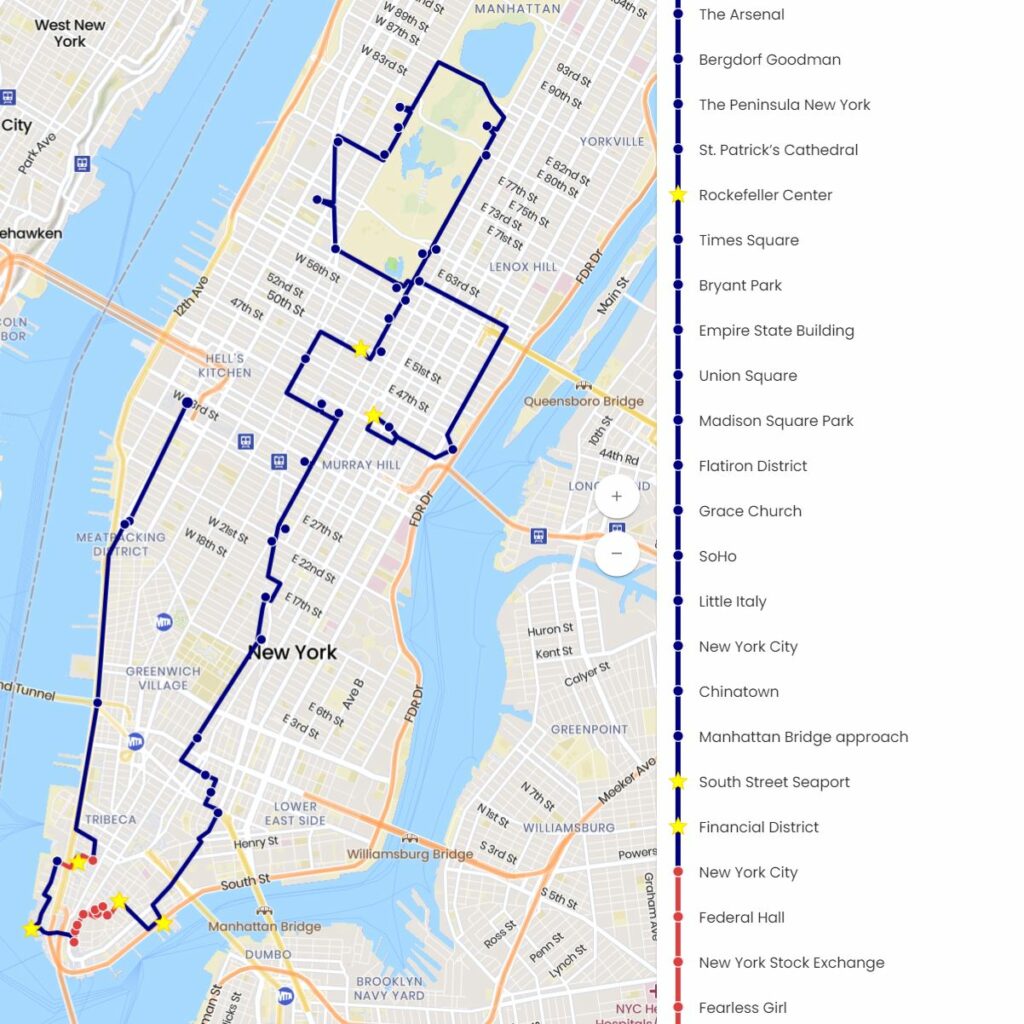 Other highlights tours to consider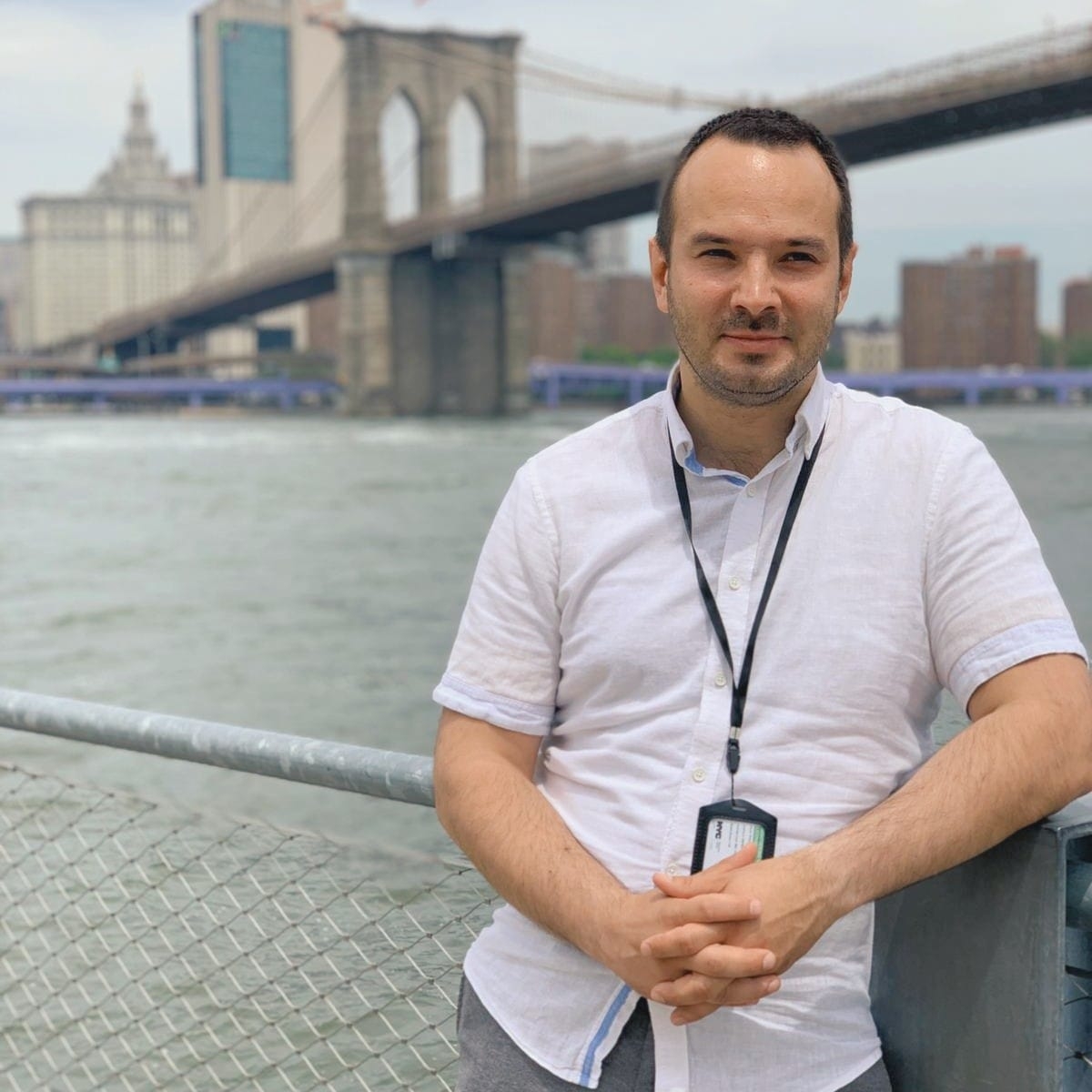 Slava Shpigel
Your guide
Licensed New York Guide, leading tours since 2012.
I have never appreciated history before I moved to New York in 2010. Maybe it was an immigrant thing – to study up on the new city and country – but it quickly fascinated me. Now 4 shelves of USA and New York history books and 10 years guiding experience behind me I more than ever want to share the stories I learned.
Any questions or comments?