10% of all profits go to support Ukrainian Armed Forces
What was going on in New York before the Independence? This walking tour covers all of colonial period between 1609, the year when Henry Hudson discovered what we call Manhattan, until 1789 when the first inauguration happened and George Washington became president of these new United States with the capital right here in New York City.
The private tour takes about 2 hours and costs $250. Use calendar below to look for an available time and request a convenient slot. I will get back to you shortly with confirmation. Or just contact me.
Request a private tour below
---
Shortly before humans came to leave in New York area it was covered in ice as tall as Chrysler building. Are there any traces of that left?
First colonists arrived in Manhattan in 1610. What did they see and what relations did they build with local people who inhabited the island for thousands of years?
The city was Dutch for 40 years but even then it was multicultural and multilingual. Is that when New York cosmopolitan character was really born?
Captain Kidd was rich, he lived on Pearl street and helped fund the first Trinity Church in 1697. Was he a pirate?
Tea Party, Boston Massacre but was the first blood of the American Revolution actually spilled in New York?
Washington loved to order delivery from Fraunces Tavern. Now you can find some of his remains there, can you guess which exactly?
Interactive route map
Did you know?
Pearl street
How did it get its name?
Dutch settlers named it for oyster shells they found on the river bank. Manhattan shore was a few blocks "inland" then.
Everyone's favorite US treasurer lived here for most of his life and even is buried in the Trinity Church Cemetery near Wall street
Hanover
Is that a royal toponym in America? o_O
Hanover square and street were named for King George II and not renamed after the Revolution to help trading with the UK
Other walking tours to consider
Any questions or comments?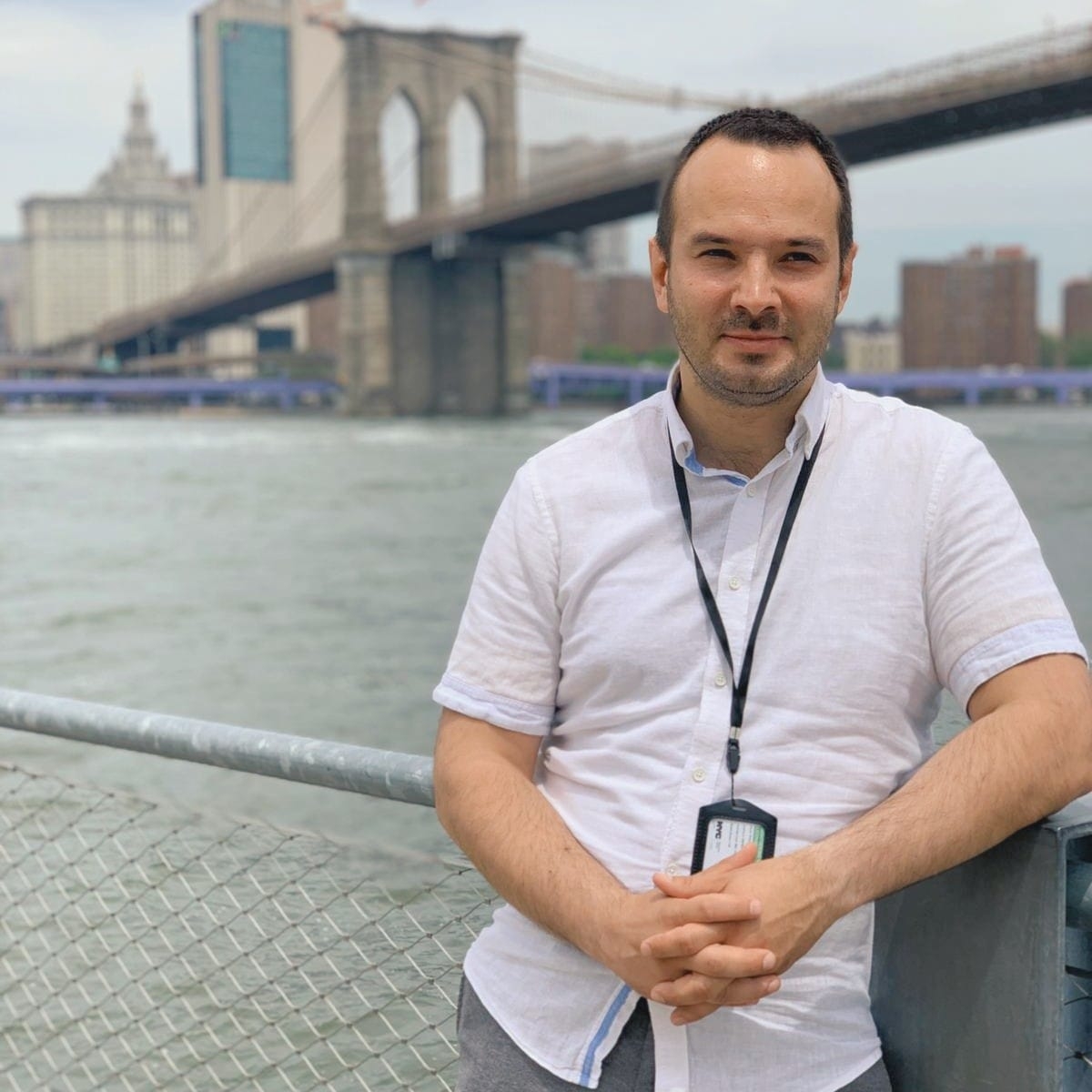 Slava Shpigel
Your guide
Licensed New York Guide, leading tours since 2012.
I have never appreciated history before I moved to New York in 2010. Maybe it was an immigrant thing – to study up on the new city and country – but it quickly fascinated me. Now 4 shelves of USA and New York history books and 10 years guiding experience behind me I more than ever want to share the stories I learned.