10% of all profits go to support Ukrainian Armed Forces
The tour of Long Island is best suited for summer time but even in January it can be fascinating and beautiful.
We have a lot of flexibility on this tour, it could take us to the easternmost point of New York State to the Montauk Point or we could stay close to Queens – in the Nassau County, depends on the season, what you'd like to see most and the time we have. The full circle presented in the map below is the longest possible route that would take us through the mansions of the Gold Coast, to lunch in a real castle, then on to the original American suburb of Levittown, famous Jones Beach to Fire Island and its lighthouse that we could go up; you would sample wine in one or two of the vineyards (I'm your designated driver) and oysters on the shore of Greenport; my favorite part – take a ferry to Shelter Island and then another one – off it, from here it's more or less a straight line to Montauk Point and the oldest lighthouse in the State of New York; on the way back we could visit another winery famous for its rose and if it's still light out make a detour through Meadow lane of Southampton – the Billionaire's Row with the most gorgeous and expensive houses in the state.
This private tour could take 8 to 14 hours and costs $120 per hour. The minimum route of 8 hours is $960, the maximum (14 hours) is $1680. Food and wine not included. We can tailor the route to you, add museums, subtract beaches or vice versa, let me know. Use calendar below to look for an available day and request a convenient date. I will get back to you shortly with confirmation. Or just contact me.
Request a private tour below
---
Interactive route map
Clickable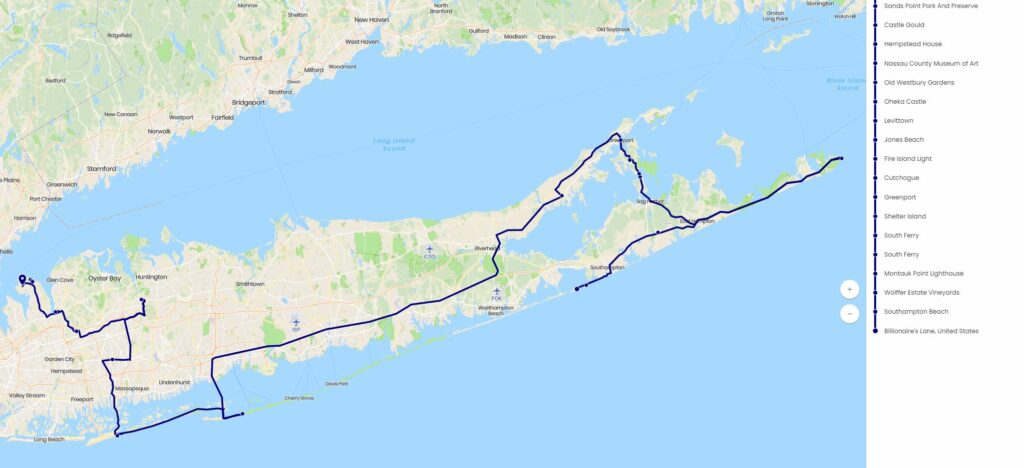 Did you know?
Oheka Castle
.. is a second largest USA private residence
Otto Herman Kahn built the castle for himself in 1910s and overdid it a little, the only larger home in America is Vanderbilt's the Biltmore
Montauk Lighthouse
.. was authorized by George Washington
Montauk Point Light is the oldest lighthouse in New York State and the 4th oldest in USA, authorized by the 2nd Congress and President Washington
Great Gatsby
.. lived in these parts, fictitiously
Francis Fitzgerald described affluent world of the Gold Coast of the 1920s and based Gatsby's house on several castle like homes here, most of which you can still see today
Other one day trips out of New York City to consider
Any questions or comments?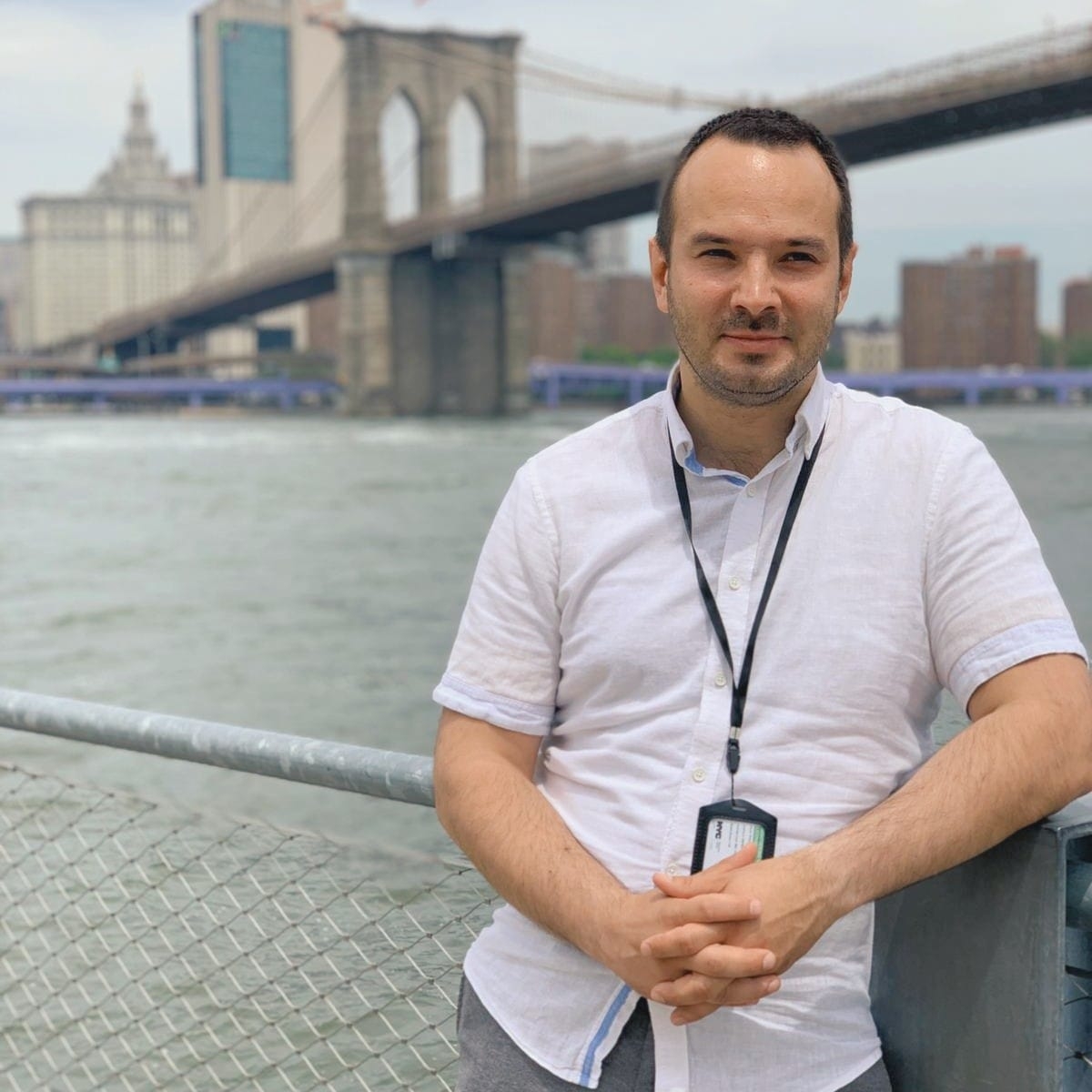 Slava Shpigel
Your guide
Licensed New York Guide, leading tours since 2012.
I have never appreciated history before I moved to New York in 2010. Maybe it was an immigrant thing – to study up on the new city and country – but it quickly fascinated me. Now 4 shelves of USA and New York history books and 10 years guiding experience behind me I more than ever want to share the stories I learned.