10% of all profits go to support Ukrainian Armed Forces
USA capital is only about 4 hours away from NYC by car. If you are in New York, want to travel to Washington, DC and don't have time to stay for the night this is the tour for you. I will pick you up in the morning (7-8 am) and return back around 8-9 pm. We will have approximately 4 hours to see the city, just enough for a highlights tour. If there's little traffic and we don't stop for longer than 10-15 minutes we might squeeze 5 hours out of it!
Capitol Hill, where Capitol, Library of Congress and Supreme Court are the most prominent buildings. We will walk around the White House, look up at the Washington Monument, admire the Lincoln Memorial. We will cover America's Main Street – Pennsylvania Avenue that connects literally and figuratively legislative and executive branches of US government. We will drive on Massachusetts Ave, home of many foreign embassies, and through Georgetown. We'll see the National Cathedral, second largest in the country, Marine Corps Memorial (from the famous Iwo Jima photo), the Pentagon, Air Force memorial and more. There is a lot to see in DC! If you want to maximize our trip choose an option with the designated driver.
We've got 2 options
This tour can be one of two options: Light ($1300) or Full ($1800). In both everything is included but the food.
Light – I drive us myself, we will have to park the car on the Mall and walk for about 3 hours: past the Capitol, to the White House, Lincoln memorial, World War 2 memorial, and back with a lot of smaller stuff to see on the way. Afterwards we come back to the car and drive around a little bit, making a couple of stops. Capacity – 6 passengers max (5 comfortable).
Full – we have a driver, they drive us there and around so we won't have to walk as much and will have extra time to see more sights. In this option we may have enough time to go inside the Capitol and/or Library of Congress. We may even visit the Arlington Cemetery and if we time it just right – see the changing of the guards. If we throw something else out we can even go to the National Air and Space museum. Capacity – 5 passengers max (4 comfortable).
For other options like visiting somewhere else on the way and/or staying the night in DC, please contact me to get a quote.
This private tour takes 12-14 hours and costs $1300 (light) if I drive myself or $1800 (full) if we get a driver. Use calendar below to look for an available time and request a convenient slot. I will get back to you shortly with confirmation. Or just contact me.
Request a private tour below
---
Interactive route map
Clickable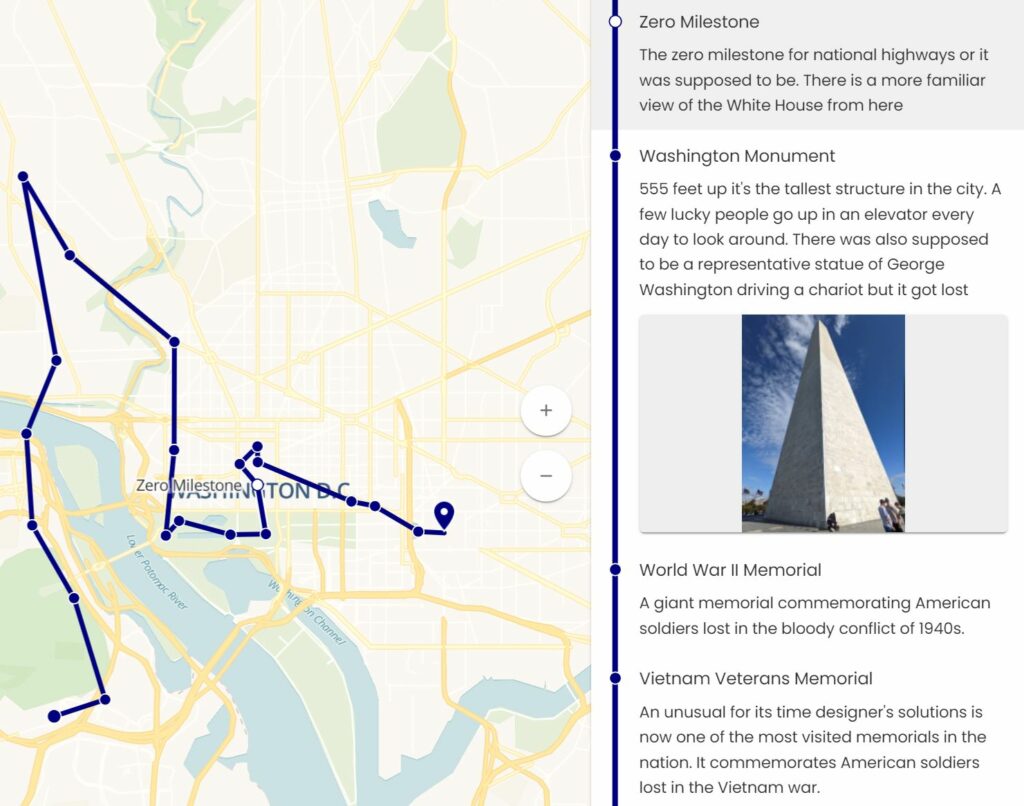 Did you know?
Washington DC
The capital is not in any state, how come?
District of Columbia is not a state which brings about weird consequences like people here pay federal taxes but they are not represented in Congress!
White House
Is not an original name?
It used to be called President's House but it was painted white for practical reasons and since Theodore Roosevelt that became an official name
Lincoln Memorial
On solid ground?
Actually like most of Washington it used to be a swampy land and a river bank, the very heavy Lincoln Memorial is an extremely complex engineering solution
Other one day trips out of New York City to consider
Any questions or comments?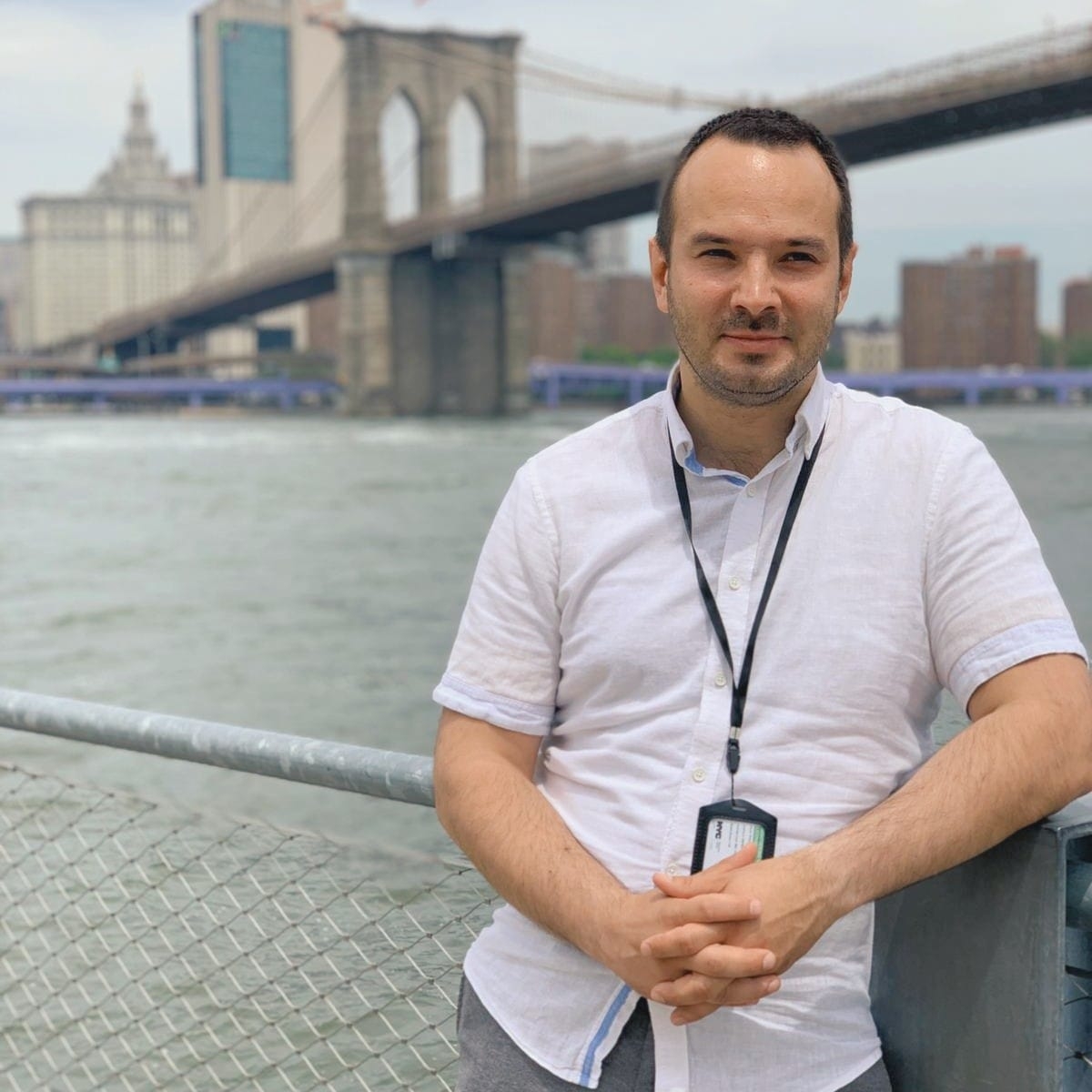 Slava Shpigel
Your guide
Licensed New York Guide, leading tours since 2012.
I have never appreciated history before I moved to New York in 2010. Maybe it was an immigrant thing – to study up on the new city and country – but it quickly fascinated me. Now 4 shelves of USA and New York history books and 10 years guiding experience behind me I more than ever want to share the stories I learned.