10% of all profits go to support Ukrainian Armed Forces
The last street on Manhattan island is 220th. Which is the furthest have you ever been? Usually people go to Brooklyn before they visit Northern Manhattan. It does not have a bad rap but for most it is surprising to find out there is life beyond Harlem. And what rich life it is! If you are wondering what the blanks on a tourist map hide or you are simply interested to see "In the Heights" filming locations this is the tour for you.
I may be weird but my favorite parts of Manhattan are Downtown and extreme Uptown (above 110th street). And if Downtown is very popular, not many people, even among life long New Yorkers, know Northern Manhattan well. I will show you a Metropolitan Museum medieval location built to resemble an old monastery with pieces of the actual French cloisters built in! I will walk you through the garden around the oldest surviving building in Manhattan, the one where Aaron Burr lived and where Lin Manuel Miranda sought inspiration for his works. You will see the actual house Alexander Hamilton built for his family and where he lived for his last 3 years; fun fact: the house was moved twice! We will look at a beautiful college campus known as Harvard for poor people; drive through quaint brownstone streets of Hamilton Heights; see famous churches and a tall ornate tower that is basically a water pump; learn about an enclave of Manhattan borough on the continent and go visit it by Broadway. George Washington Bridge is here and an old movie palace straight out of the golden age of Hollywood, so stick around!
This route is approximately 3 hours, I am behind the wheel, so we will mostly be in a car (Chrysler Pacifica 2020) since it's hard to find parking spaces but we will get out in the most interesting spots. We may also extend our route with the following additions.
Possible extensions
We usually just drive by it but we may actually visit the Dyckman House, the oldest farmhouse (1785) in Manhattan (~30 minutes, $3 entry per person);
Visit Cloisters, see the famous Unicorn Hunt tapestries used in Harry Potter movies, a treasury and much more (~60 minutes, free entry);
Visit Hispanic Society, the great collection of Spanish artefacts and art including a famous Goya painting (~40 minutes, free entry);
Morningside Heights are not included in this itinerary since I have a separate Morningside Heights walking tour but we may spend about 30 minutes and get a taste of the neighborhood before going further up, see Grant Mausoleum, the largest cathedral in the states, Columbia University, Riverside Church and other things;
Harlem itself is right there and we can see it after or instead of Morningside Heights, drive by the Apollo Theater and ex Mt Morris Park, the Strivers Row and other Harlem Sights (~30 minutes);
We may extend our reach and go see the Bronx, the least appreciated borough in New York that has many interesting sights like Yankee Stadium, 2 huge beautiful parks each larger than Central Park, an oldest bridge in New York, a "Joker stairs" (if you've seen the movie with Joaquin Phoenix), Bronx community college with the first American Hall of Fame, the real Little Italy and much more (1-3 hours).
The 3 hour Northern Manhattan tour (by car) price is $450.
Each 30 minutes extra is $75.
Capacity – up to 6 guests (comfortably 5).
Request available date and time that's convenient for you in the calendar below.
Interactive approximate route map
Clickable. Depending on the program we agree on the parts of this route map may be expanded or cut.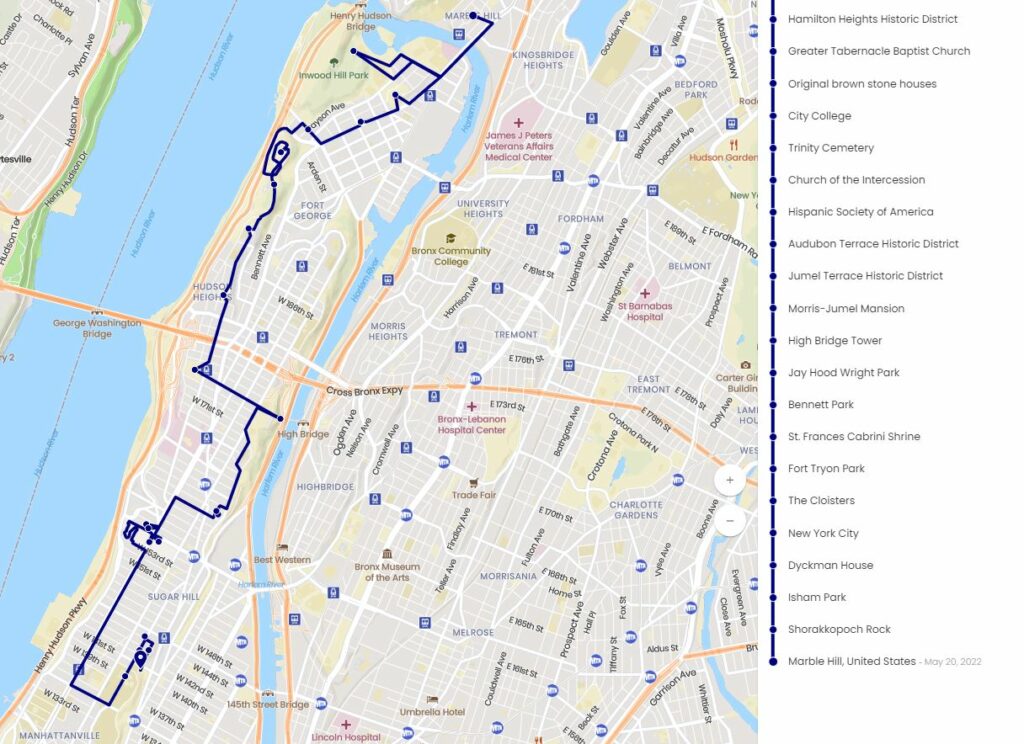 Other Off-The-Beaten-Path tours to consider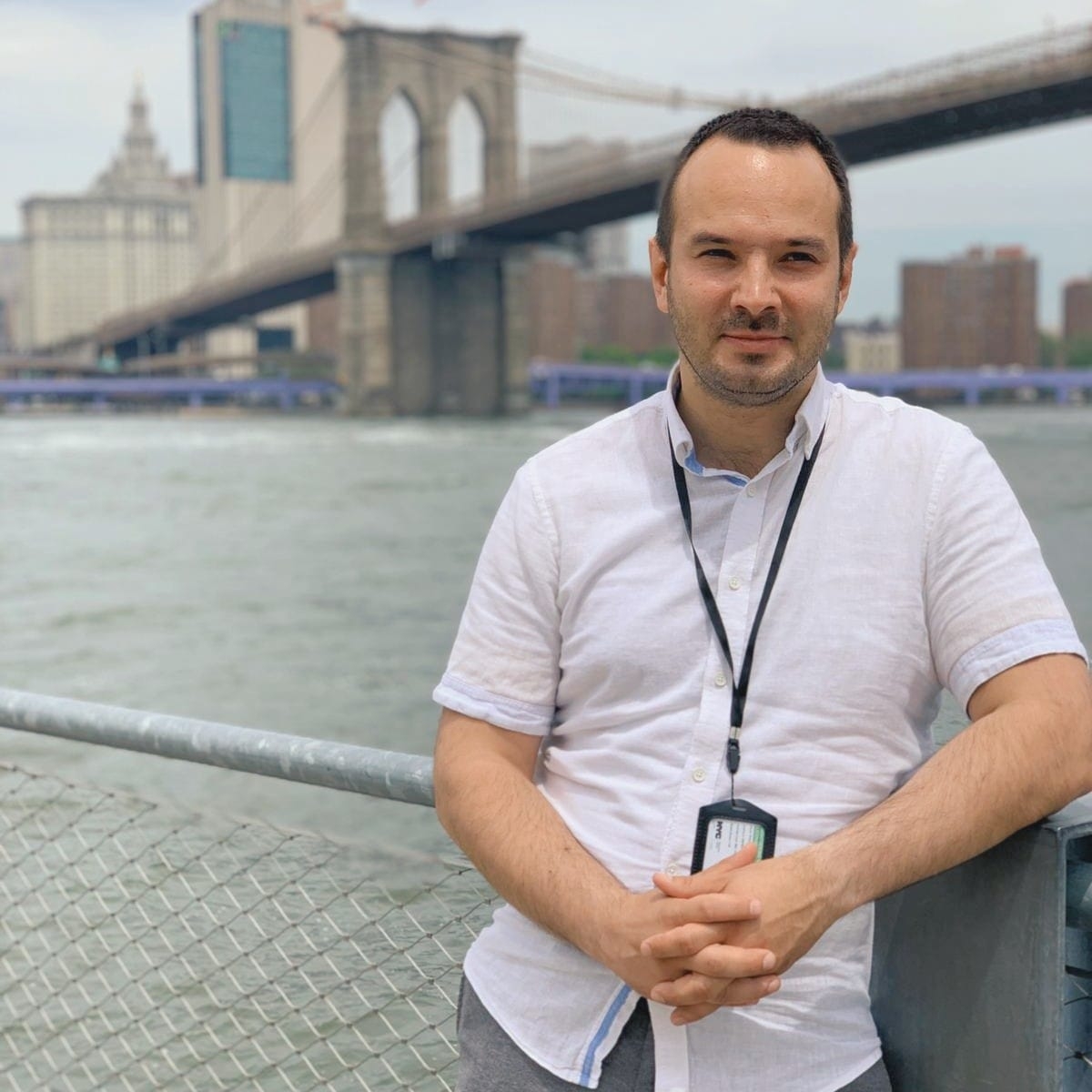 Slava Shpigel
Your guide
Licensed New York Guide, leading tours since 2012.
I have never appreciated history before I moved to New York in 2010. Maybe it was an immigrant thing – to study up on the new city and country – but it quickly fascinated me. Now 4 shelves of USA and New York history books and 10 years guiding experience behind me I more than ever want to share the stories I learned.
Any questions or comments?